Dream globally, hike locally.

We live in the Blackstone River Valley. In the past few years the local chambers of commerce have really been hyping the area. So, it was about time we took a closer look at our own backyard. First stop was the Blackstone River/Canal tow path (above), less than two miles from home. The canal ran parallel to parts of the river and was opened in 1828. It was used to transport materials & goods from inland factories, but alas, became obsolete when the Providence & Worcester railroad opened some 20 years later.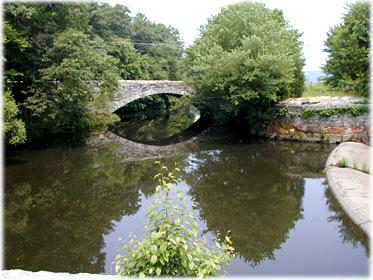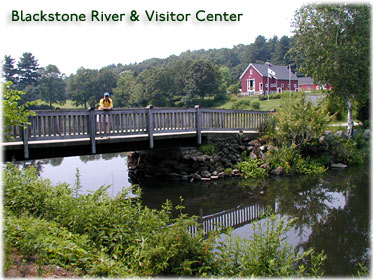 On a Roll...
I was hooked, and after gathering more info and maps on the Blackstone Valley, came back the next day for a solo hike. This one promised a view ... say no more. It was a mostly uphill, wooded 1.5-mile trek to Lookout Rock and King Philip's cave. The view was nice, but nothing to write home about ...